Tiziana help - FIX cr2
Sorry, but the first file posted of "Tiziana for Victoria" had an error in the cr2 "Tiziana_4_Vicky.cr2"
Sometimes, when you open the cr2, the following error message comes up: Cannot open resource file Runtime\Geometries\ZygotePeople\BlMilWom.obj.obj.

The cr2 could be fixed in very easy way:

A Cr2 character is simply a text file

1-Open your text editor for example "Word Pad program"

2-Open with word pad the file cr2 "Tiziana_4_Vicky.cr2"

3-After you have opened the file cr2 this he is what appears in word pad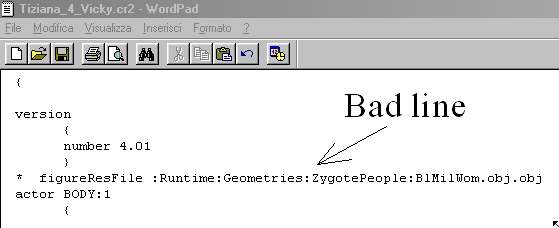 4-You must change the bad line replaces it with this line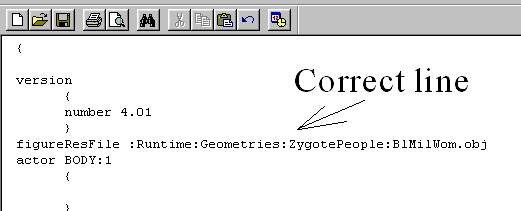 5-In each cr2 there is two lines that do reference to the geometries, you must find the other line with the menu "find" of word Pad. (see the image).
Find this words: "Runtime:Geometries:ZygotePeople:"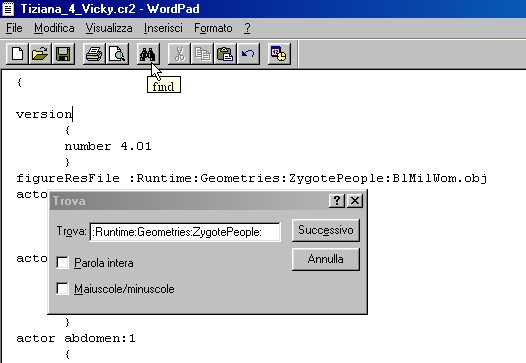 6-After this operation appears the second line that refers to the geometries.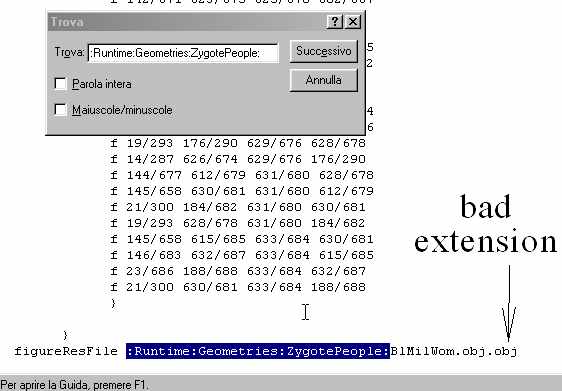 7-Eliminate the double extension ".obj" and make so that only rests this line: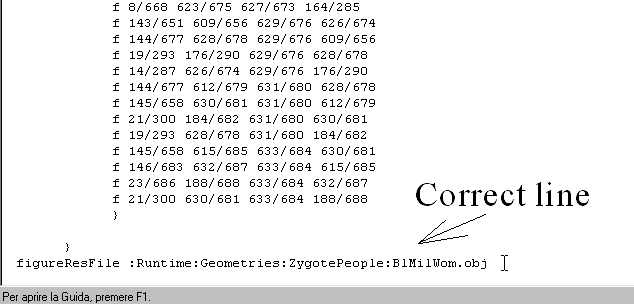 8-Now ClicK on the button "Save" and save the file cr2.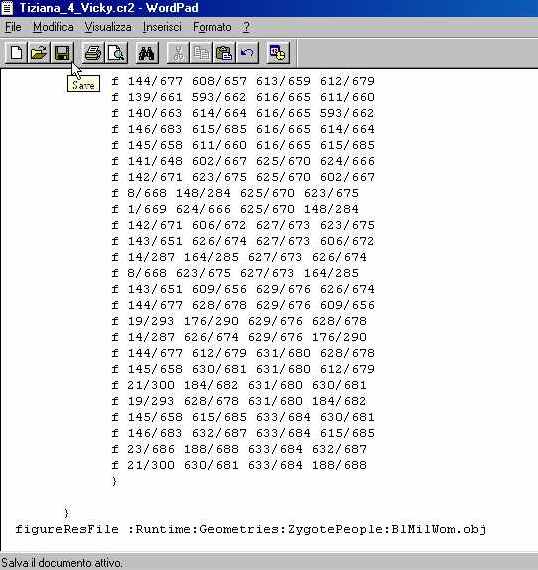 After these operations the cr2 should work correctly.
Check that the file has saved with the extension" .cr2" and not" .txt"!